In memory of the late Lincoln Rahamut RIP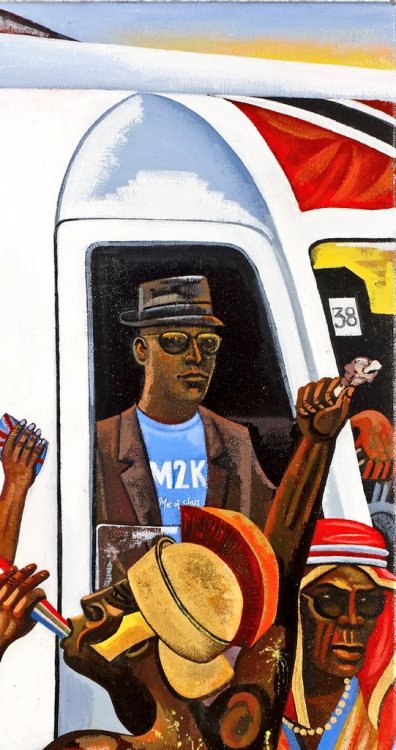 The first time I met the great Trinidadian Carnival designer Lincoln Rahamut I knew I was in the presence of a true artist. He worked all over the world, making and creating Carnival for everyone, regardless of ethnicity or age.
He was my teacher and my friend. Like all the best teachers he gave me confidence, telling me I could create whatever I wanted. Beneath his relaxed and cool approach was a powerful drive to create and shape ideas into costumes and props that would bring people together and thrill crowds of revellers. He once tried to persuade me into a giant costume to dance at the head of a carnival float, knowing full well that I'm no dancer. Fortunately for the wellbeing of the crowd I declined the offer.
At this time, as a difficult year passes and so much loss hangs on so many people, we take comfort from the New Year ahead and the new green shoots to come. The roots of Carnival run deep in a continual celebration of triumph over great adversity and the search for spiritual regeneration. Lincoln nourished those roots and celebrated life every day from his workshop in Leyton.
Lincoln was the inspiration for this painting of the Notting Hill Carnival. I placed him in the driving seat, wearing his M2K Masquerade 2000 t shirt, but he was actually always to be found in the crowd, walking the circuit and guiding the way for the float.
I will remember him for the voodoo doll hanging from his car mirror, the glint in his eye, the smiles he made on the faces of those he created for and the dreams he made real.
This You Tube film 'A Tribute To A NHC Titan: Lincoln Rahamut' made by Fiona Compton for Notting Hill Carnival Ltd says so much about him: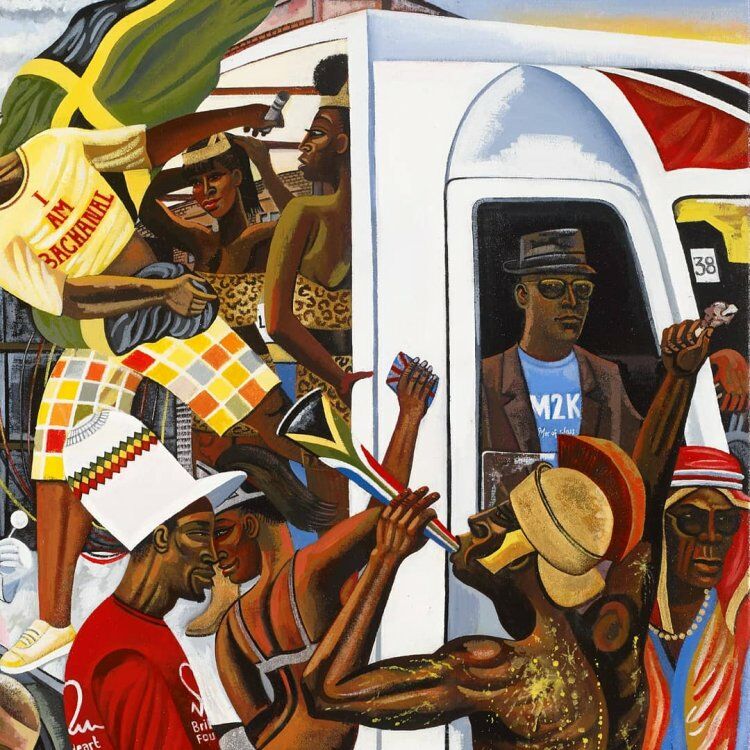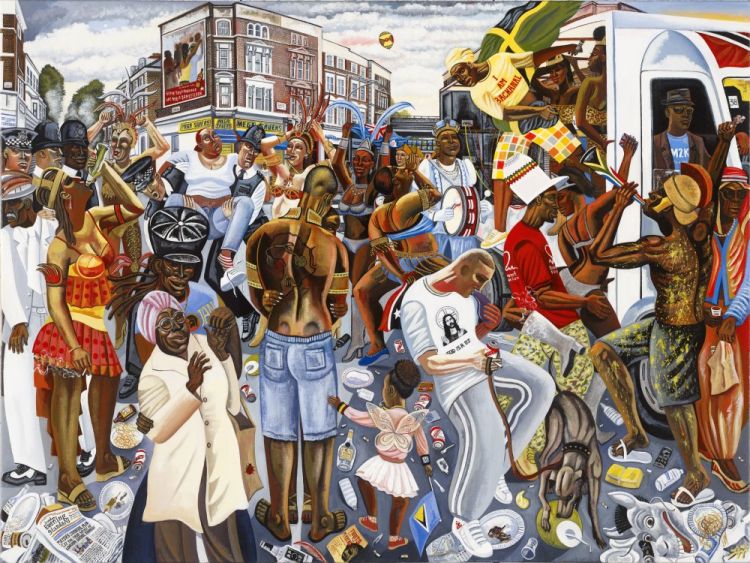 I am Bacchanal Notting Hill Carnival 2008